Increased sustainability in the carpentry and wood processing industry
After four years of waiting, LIGNA, the world's leading trade fair for the carpentry and wood processing industry, finally takes place live
After four years of waiting, LIGNA, the world's leading trade fair for the woodworking and carpentry industry, finally takes place live, where solutions for the furniture industry, the wood trade and the sector are exhibited. primary. Sustainability, digitization, wood as a renewable raw material and wooden construction are the prominent topics.
At LIGNA, visitors will be able to experience innovation in machines, systems and live demonstrations, and network face-to-face. More than 1,300 companies from 47 countries will be present from May 15 to 19, 2023 in Hannover, Germany.
Deutsche Messe AG Chairman Dr. Jochen Köckler noted that the industry is excited about the return of LIGNA and the possibility to showcase the innovative power concentrated in the industry after four years of absence.
Wood, as a natural and renewable material, has become even more in demand in the construction and furniture industry, due to its contribution to decarbonization. Timber construction has gained ground compared to conventional methods, opening up new opportunities in the machinery sector.
Sustainability is also an important issue for the furniture industry. Customers increasingly value sustainability when buying furniture and the EU Commission is working on legislative projects for the transition to a circular economy.
LIGNA covers all industry topics, from woodworking machines and systems to tools and working methods, digitization, production automation and innovative materials. Around 1,300 companies will present their solutions and products to visitors from all over the world.
In addition to the usual exhibitors, there will be many companies and startups participating for the first time. The fair will also offer a program of side events, such as conferences, live performances and award ceremonies.
LIGNA also addresses skills shortages and recruitment by providing opportunities for professionals and employers to meet. There are also spaces dedicated to startups and research institutes and universities that present R&D programs, training and academic programs.
The fair offers a specialized program for carpentry trades, and includes presentations and workshops on energy efficiency and a day dedicated exclusively to carpenters.
One cannot fail to mention the Forwarder championship, where timber harvesting machine control skills will be exhibited at the highest level, and exciting entertainment. As a LIGNA tradition, a tree planting ceremony will take place, where a bog birch will be selected as "Tree of the Year".
LIGNA is an unmissable appointment for all carpentry and wood processing professionals, an event that stands out for its focus on sustainability, innovation and construction

IT MAY INTEREST YOU
Wood Expo Paraguay 2023
Paraguayan | FEPAMA organizes the fourth edition of Expo Madera for June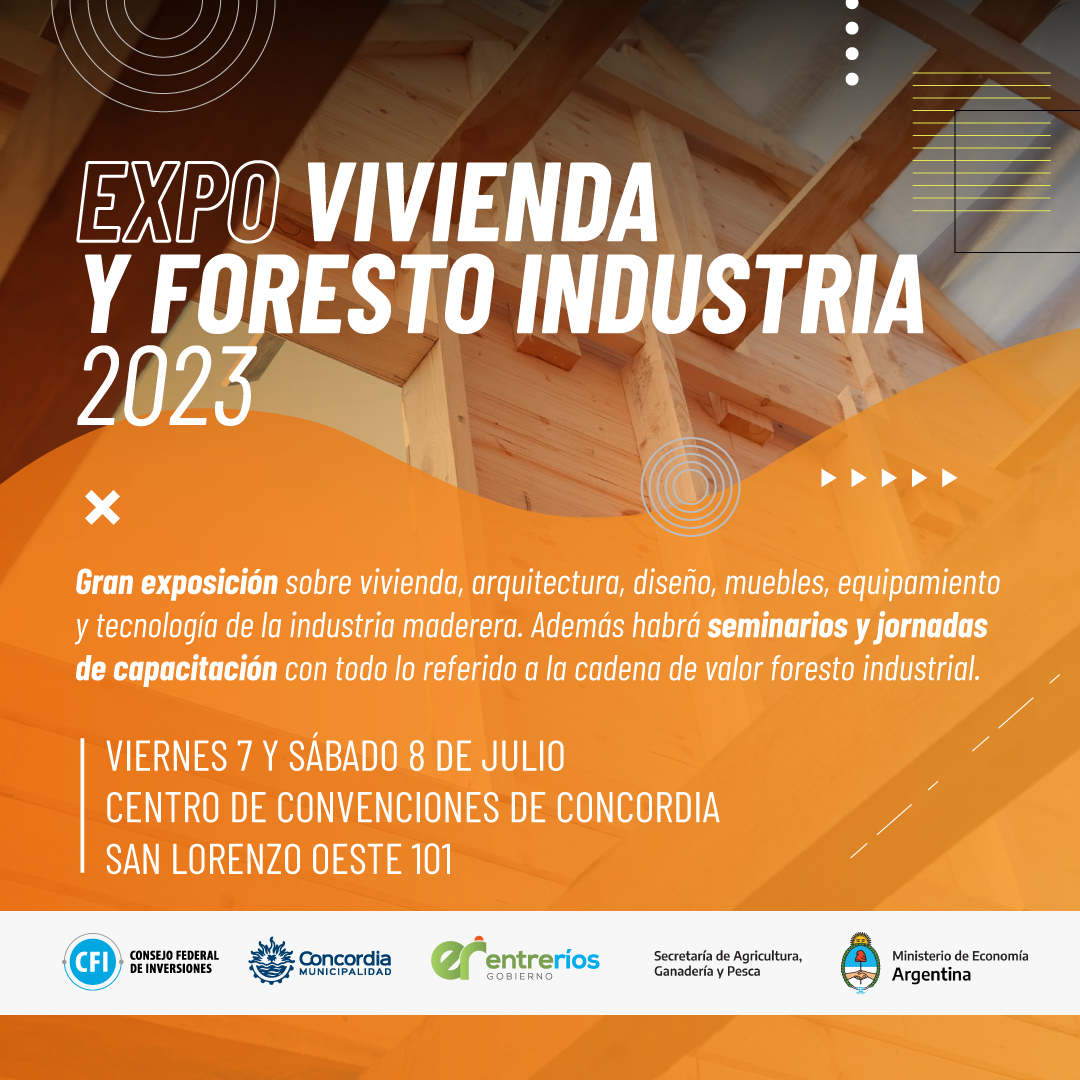 ExpoVivienda Foresto Industry 2023
Entre Ríos will host the Wood, Housing and Industrial Forest Industry Exhibition
Curiosities of nature
The Tule Tree in Oaxaca, Mexico