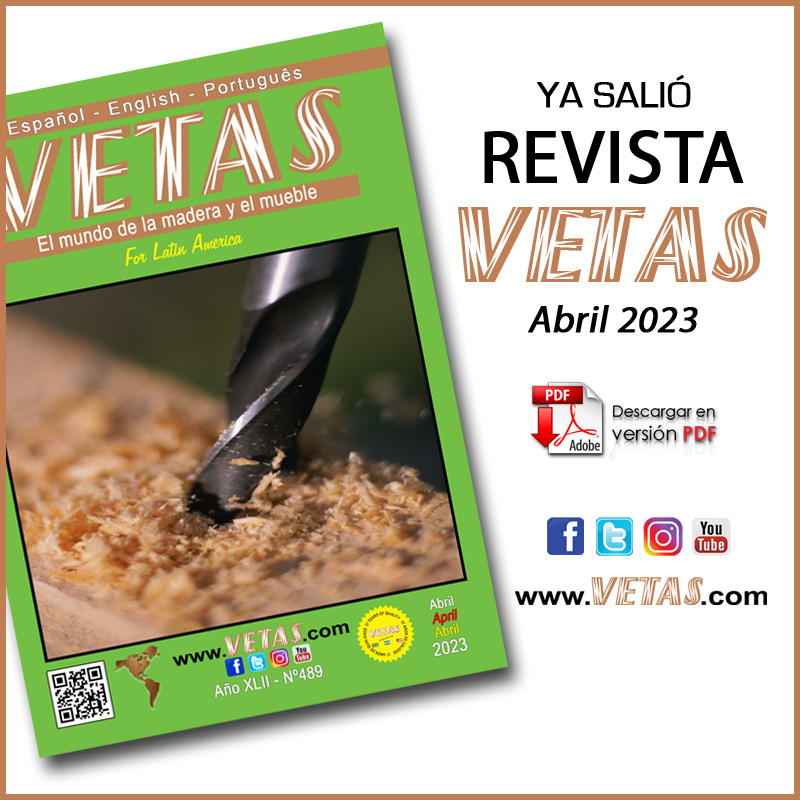 VETAS Nº 489
Discover the latest trends in the wood and furniture industry in Latin America!
VETAS, the leading magazine in the wood and furniture sector in Latin America, is proud to announce the launch of its 489th edition. This new installment promises to offer its readers innovative, informative and entertaining content, covering all relevant aspects of the industry in the region.
One of the highlights of this issue is the fascinating article on Lapped and Double Lapped Dovetail Joints. Find out how these age-old techniques for assembling wood continue to be a popular choice for building durable furniture and structures. Learn about the benefits of these meetings and how to implement them in your own projects.
In VETAS Nº 489 you will also find an inspiring story about a talented artist who transforms ordinary wooden benches into dynamic and surprising works of art. Immerse yourself in his creativity and discover how wood can become a unique and provocative artistic expression.
Additionally, the magazine features a comprehensive comparative analysis of corded and cordless drills, helping you determine which is the best option for your needs. Explore the advantages and challenges of both types of drills and make an informed decision that optimizes your woodworking projects.
The new edition of VETAS is essential reading for all professionals, entrepreneurs and lovers of the wood and furniture industry in Latin America. With its comprehensive approach, specialized articles and interviews with leading experts, the magazine will keep you up to date on the latest trends, techniques and developments in the sector.
Do not miss VETAS Nº 489 and enter a world of knowledge, inspiration and opportunities in the wood and furniture industry. Be sure to grab your copy and stay at the forefront of innovation in this exciting field!
You can download the new edition of VETAS Nº 489 by clicking on the following link:
Download it here

IT MAY INTEREST YOU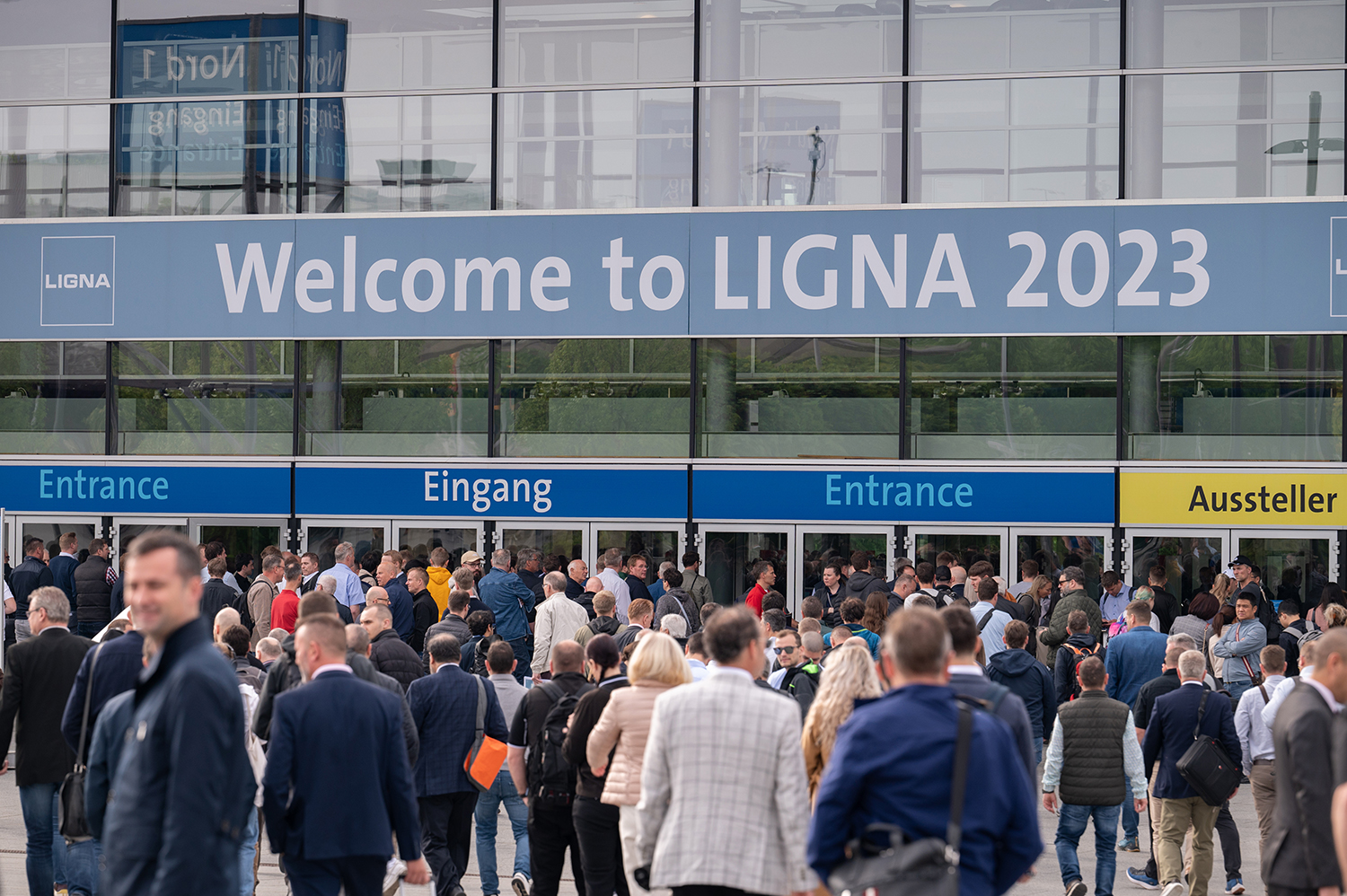 LIGNA 2023
Flagship show expands world-leading status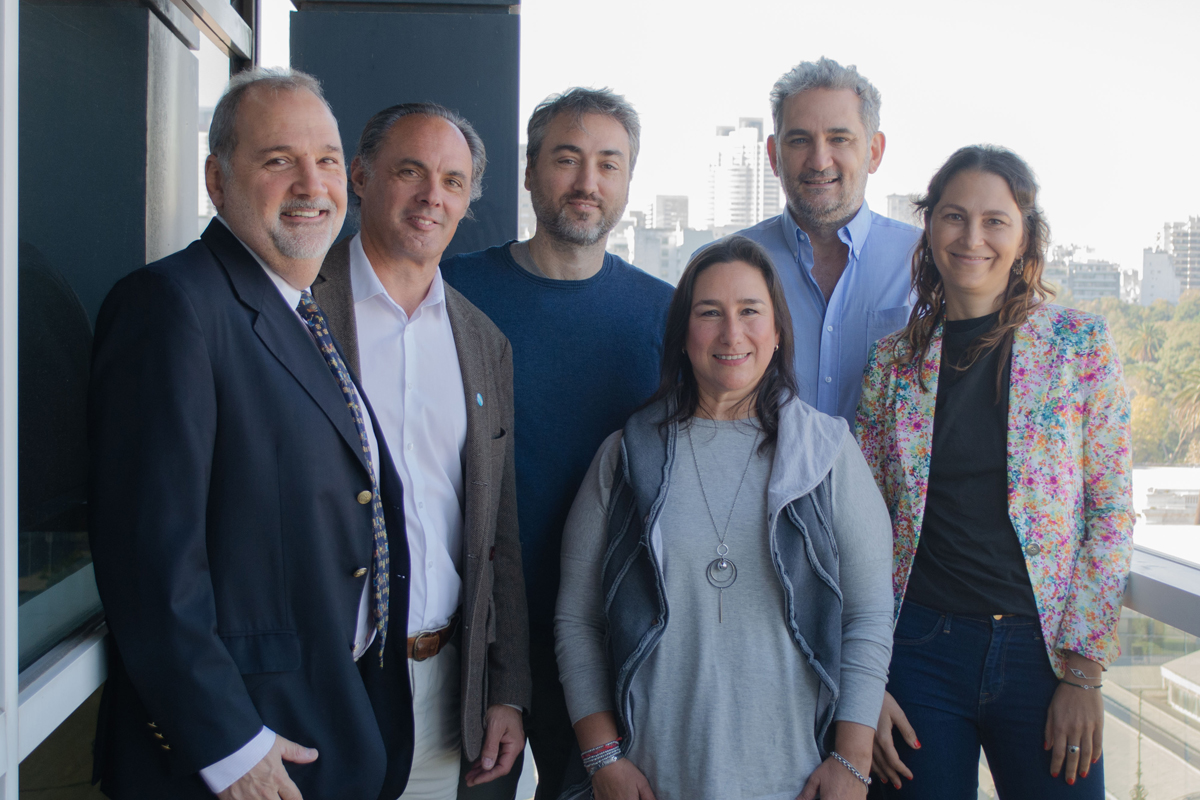 Within the framework of BATEV23, La Rural, Fundación Vivienda Digna and EFCA form an alliance to promote the circular economy through the reuse of fair materials and donations
Buenos Aires, May 2023 - La Rural, Fundación Vivienda Digna and the organizer of BATEV, EFCA, have formalized a triple impact strategic alliance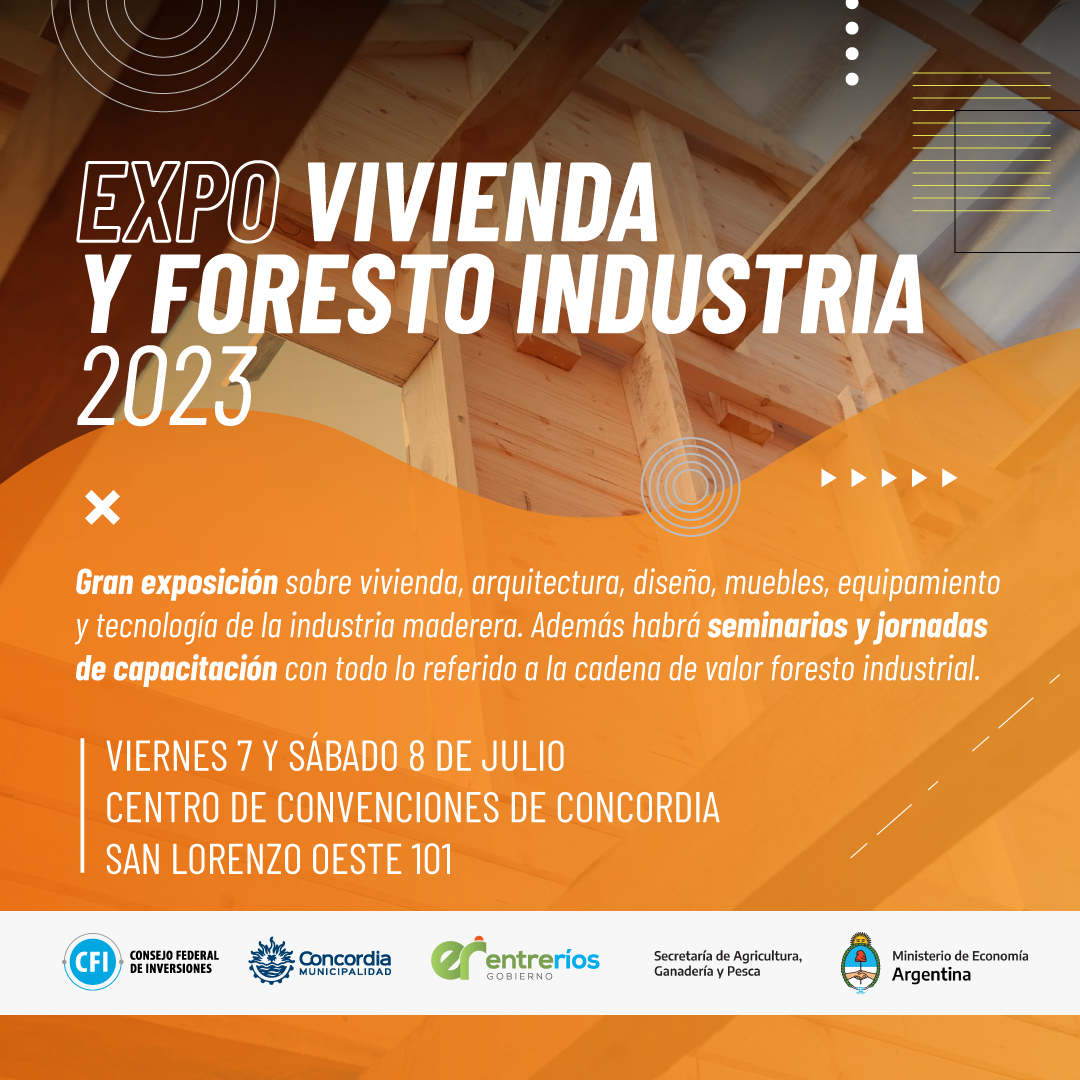 ExpoVivienda Foresto Industry 2023
Entre Ríos will host the Wood, Housing and Industrial Forest Industry Exhibition