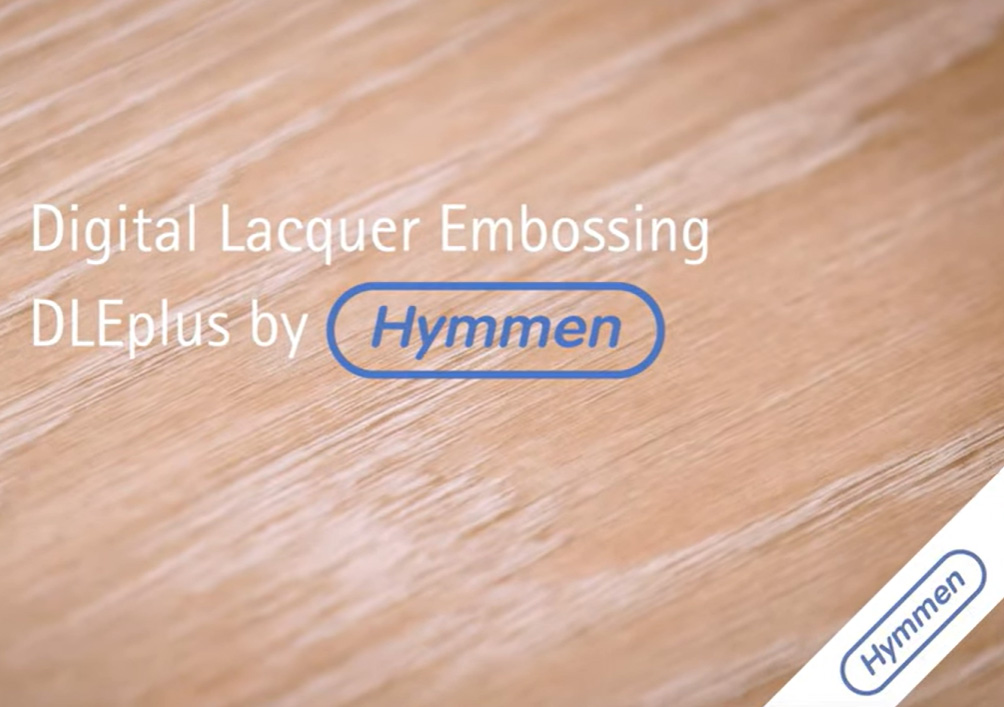 We would like to invite you to persuade yourself of the high surface quality.
Recently we produced fantastic flooring samples with the Digital Lacquer Embossing (DLEplus) technology in our technology center. Optics and haptics of these surfaces are so close to nature, that you can hardly distinguish them from original wood.
More than 50 digital printing lines in the market show that many relevant market players trust in the reliable Hymmen technology. And all of the 6 new digital flooring lines sold over the last 12 months are equipped with the DLEplus technology.
Our technology has three fully developed surface options to chose from:
Visco-elastic (AC5 falling sand)
Aluminium oxide (S42 Taber)
Wearlayer lamination.
The embossing is 100% in register. Persuade yourself of the best wood ever printed - with DLEplus by Hymmen!

You are welcome to contact us for further information.
Hymmen GmbH
Maschinen- und Anlagenbau